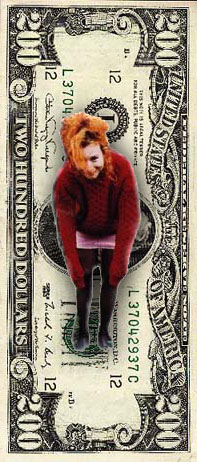 Tori Amos ... and Money ??!!
Who ever created money,
couldn't have anticipated situations so funny,
Consider the case of Tori Amos,
An artists so talented and famous !
Her songs are a delight,medicine for the soul,
But her music is not released by many,
who doubt it's monetary role !
Oh ! you fools, give it a thought,
when creating a music label,
is this what you sought ?
Did all that you wanted to do,
was rake in the dough ?
or was it something more ?
It still isn't to late now,
put away your calculators,
and play your role,
Release some music ..
that is good for the SOUL !